my parents came back from japan tonight... and they brought
this book
back for me.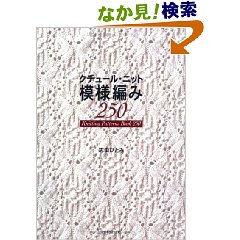 i only leafed through it so far, but i can tell you this - it's beautiful. the patterns are so pretty, the design so ingenuous, it is amazing.
i had already decided on a pattern for the silk yarn from my last post, but now i'm thinking i'll make a scarf/stole based on three or four patterns from the book. but i think i'd need to practise first, some of these look pretty complex. i'll keep you posted.
the book is absolutely gorgeous. seriously.